The Best WordPress Backup and Migration Plugin
WP STAGING is an enterprise code quality plugin to
Clone, Backup & Migrate WordPress websites.
Buy WP Staging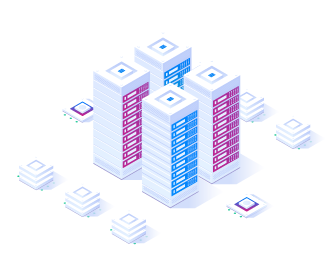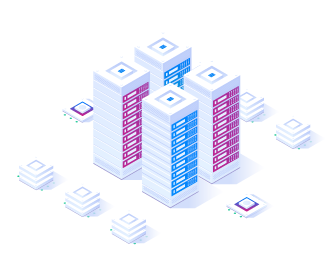 Trusted by more than 135.000 Users and Businesses in 130 countries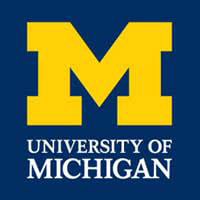 Are You Ready to Use
WordPress Like a Professional?
WordPress experts recommend WP STAGING due to its speed, reliability and clean code.


Backup & Restore
Backup & restore your entire WordPress site more reliable.
Cloning
Create a copy of WordPress with one click for development.
Website Migration
Transfer or duplicate your website to another server.
High Performance
Backup & Cloning is much faster than with other plugins.
No Cloud Service
All data resides on your server. Nothing is submitted to us.
Multisites Supported
Clone and push Multisites. Supports Main & Network Sites.

Backup & Clone WordPress
As You Never Did Before
Copy database & files from staging site to live site
Choose database tables & folders to clone & backup
High speed backup with enterprise robustness
Even huge websites are supported. 50GB+
User authentication for staging sites
Professional application - Still easy to use
Duplicate & Migration
WP STAGING can transfer your website to another host
and domain on a whole new level.
An extremely fast and heavily tested feature Learn more
Create manual and scheduled backups of your entire website in a blink of an eye. Much faster and with lower server load than most other plugins can do due to advanced backup algorithms.
Upload backup data to cloud providers like Google Drive, Amazon S3, DigitalOcean, SFTP and many more.
Move your local development website to a production server or transfer and migrate your website to another domain. WP STAGING does all the heavy lifting including the search & replacement of all links fully automatically.
Clone WordPress single and multisites including all network sites to a subdomain or subfolder.
Clone and convert a multisite network site to a WordPress single site.
5
Clone to Separate Database
Create staging or development sites to separate databases. Keep your cloned site utterly independent from the production site.
Clone your WordPress site to a subdomain or subfolder like dev.mysite.com or mysite.com/staging-site.
7
Push Staging Site to Live
Use the push feature to copy a staging site directly to the production website. Optionally, backup & export parts or your entire site to migrate all data from one server to another.
Allow access to the staging site for specific users and user roles. As default, only administrators can access the staging site.
9
Robust Well Tested Code
WP STAGING is a German-engineered WordPress backup and cloning plugin. More than 1000 automatic unit and acceptance tests run on every release and during development. This leads to a highly robust code base that is easy to maintain and future-proof for any upcoming WordPress release.
Our responsive support team is based on WordPress experts with excellent technical knowledge. We can solve nearly every issue, even for highly customized WordPress sites. We'd love to hear from you.
WP STAGING Free vs. PRO
Professionals all Over the World use WP STAGING
Compare Free and Pro Version
Features
Free
Pro
Clone WordPress and create unlimited staging and dev sites
High-Performance Backup of Database and Filesystem
Restore Backup to the domain and host where the backup was created
Basic Scheduled Backups - Create one scheduled backup per day running at a fixed time
Basic Backup Retention - Keep one backup at the same time
Push a staging site to production site incl. themes, plugins & database
Restore Backup on another domain and hosting provider
Backup Email Reporting - Get email reports if there is an error during backup creation
Upload to Storage Providers - Store backups on Amazon S3, Google Drive, DigitalOcean Spaces, FTP, SFTP, Dropbox
Unlimited Scheduled Backups - Create unlimited hourly, daily and weekly backups of the database and full website
Backup Retention - Keep multiple backups at the same time
Clone WordPress multisites and create unlimited staging and dev sites
Clone to external and separate databases
Clone to a subdomain/custom domain
Clone to a custom destination directory
User Authentication: Give specific user roles access to the staging site
Share Login Links: Create magic login links to give clients access to the staging site without needing login credentials
Syncronize User Accounts: Copy and update the live site admin account to the staging site
Disable Email Sending on the staging site for transactional or subscription emails
Customize Staging Site and change color of the staging site admin bar
Migrate and Move WordPress to another server or different domain
Option to encrypt and secure storage provider login credentials in the database (AES-256)
Option to connect via SSL to the Database
Supports WordFence 2FA login to the staging site FAQ & Features
See below why WP STAGING is used on more than 135.000 websites.
Where is the staging site located?
You can copy the staging site to a sub folder of your main site or to a complete custom path. It stays entirely on your server and none of your data will be transfered to any third parties. You can clone the production site to another database and even to the same database of the live site. In that case, all staging site database tables will be prefixed by wpstg_. This ensures that the live WordPress site never interferes with the staging site.
Can a customer make changes, and the agency or the developer copy them to the production site?
That's absolutely possible. Your client can modify plugins or posts and the admin can push over the content by using the pushing function.
Is the staging site indexed by Google, any SEO issues?
The staging site is not available to the public and needs authentication before it can be accessed. So there are no possible SEO issues here.
Will the plugin work on blogs hosted by WordPress.com?
WP STAGING works only on self-hosted websites and regular hosting providers. It does not work on wordpress.com hosted websites.
Can I push a staging site which has been created with the WP STAGING basic version?
Yes, just install WP STAGING | PRO! The free version will be deactivated and the staging site will be detected by WP STAGING | PRO automatically. Then you can push the existing staging site to the live site.
Do I need technical skills to use it?
There is no special knowledge needed to create a staging site. Just click on a button and the entire job will be done for you.
Can we push database selectively and skip WooCommerce transactions?
You can push specific database tables only and can exclude WooCommerce tables to prevent overwriting of these data on the production site. You can also push files only and omit database data. If you made changes in the _posts and _postmeta table of your staging site you need to export new orders first and import them to the staging site before doing the migration.
Read more...
Can I back up my production website with WP STAGING?
Yes, you can back up all your sites with one click. You can select the entire site including the database or can differentiate between database, plugins, themes and media files. WP STAGING uses a very advanced and intelligent way for exporting data and is often much faster and reliable than other backup plugins.

You are able to schedule and plan automatic backups and to transfer your backups to FTP and cloud services like S3 compatible storage providers like Amazon S3, DigitalOcean Spaces or Wasabi, Dropbox, SFTP, Google Drive.
Can I upgrade from a 1-site license plan to a higher one?
Sure, you can upgrade anytime, and you pay only the difference amount between the smaller and the higher license.
GDPR & Privacy - Is data submitted to any 3rd parties like cloud servers?
WP STAGING does not use any external servers and does not submit any of your data to third parties. The complete cloning, migration and data processing is done on your servers only. Even we do not have access to any of your data.
Support
I have more pre-sale questions
An Investment Quickly Paid For Itself
Assuming you charge $60 per hour and WP STAGING saves you two hours per project.
Even a developer license of WP STAGING | PRO is paid for itself after only two times of use.
New version of WP STAGING | PRO 5.1.3 has been released. Updated November 17, 2023 - What is new?
During the payment process you will see the price in Euro currency.
USD prices are calculated based on the current exchange rate and may fluctuate slightly.
Contact us if you are an organization and need more supported persons.
1,780+
5 Star Reviews on WP.org
Excellent WordPress Backup Plugin - 100% Recommended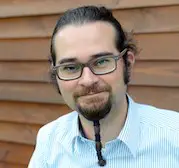 "We use WP STAGING to spin up sites to test new plugin features or debug issues that were reported to us. There are days when I have been creating multiple staging sites. I could not wish for a better solution. René and his team are quick to respond and eager to help."
Thomas, Advanced Ads wpadvancedads.com