A few things to take care of:
Uninstalling WP Staging will not delete any staging site. In that case, install WP Staging again and delete the staging site by following this article.
Before you are going to delete a staging website it's recommended to create a full backup of your production website first.
If you get an error message and can not delete the staging site try to delete it manually.
To delete a staging site just go to
WordPress Live Site > WP Staging > Sites / Start
There you find a list of available staging sites and a delete button on every list element: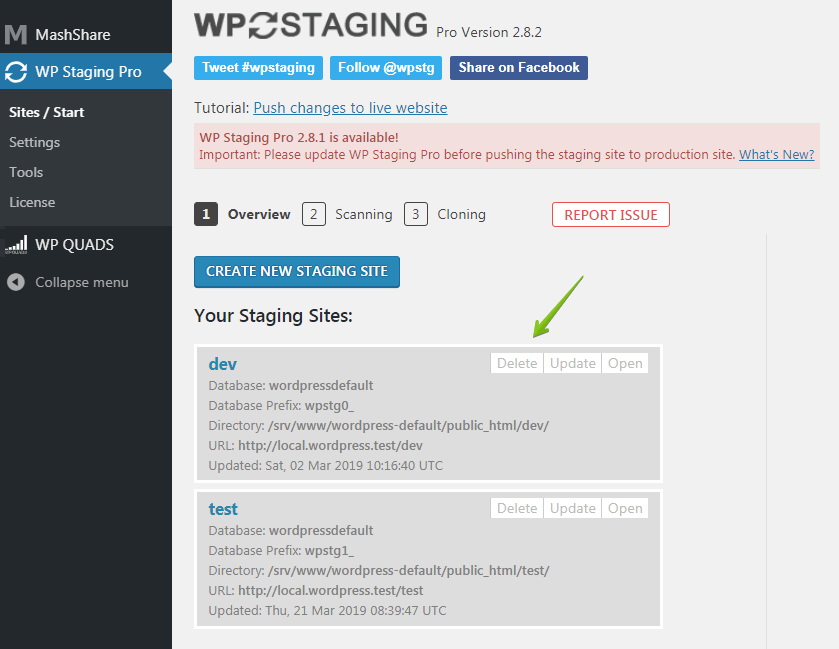 Clicking on the delete button will open a confirmation menu which allows you to double-check the database tables before deleting: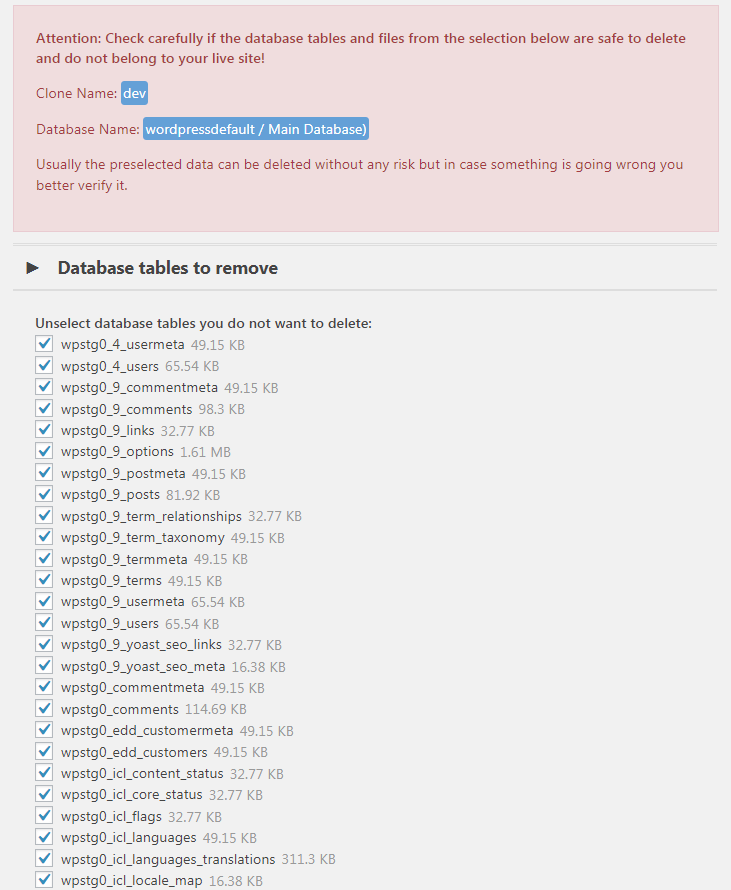 It will also show you the exact directory which is going to be deleted:

Click on the button "Remove" and WP Staging will delete the entire staging website without touching your production website.

Delete Staging Website Manually (Orphaned Tables & Files)
It's possible that even after deleting all staging sites you still see some WP Staging tables in the database or some files left in the file directories.
This can happen if a cloning process has been interrupted and did not go to the end successfully.
Read this article to find out how to delete a staging website manually.