If you get the error "Page not Found" or the HTTP error code 404 after pushing the staging site to live with WP Staging Pro, follow the simple step below to fix this issue.
Go to wp-admin > settings > permalinks and click two times on the Save Changes button: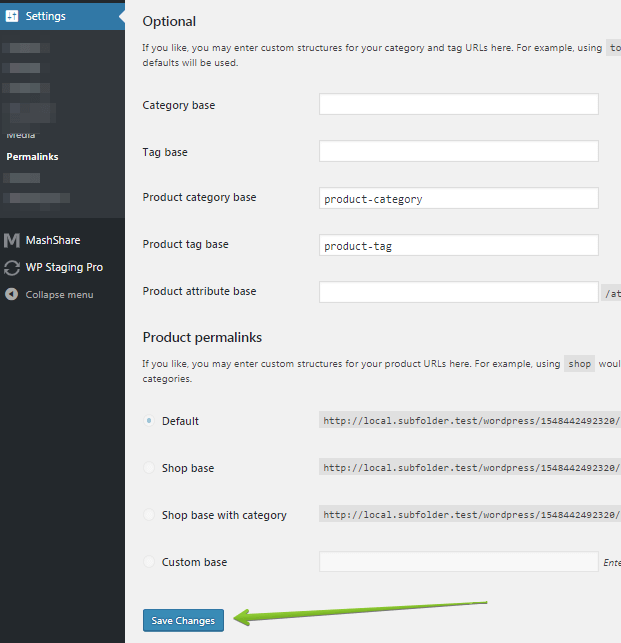 By saving again the permalinks WordPress will recreate and refreshed all permalinks. This will fix the page not found error 404 on your site.
What is the reason for this issue and why are not all posts/pages affected?
There are plugins which create their own permalink links in the WordPress database. So, when you push the staging site to live you will need to tell WordPress to recreate these link, otherwise they would link to a path on the staging site which obviously not exist on the production site. As a result, an error 404 is shown.
At the moment this can not be done automatically by WP Staging.
So, if you encounter certain links not working on the production site just save again the permalinks.