Difficulties installing WP Staging Pro? Please open a support ticket!
We can also install the plugin for you.
Before you start with the installation it's important to know that the WP Staging Pro version will detect automatically any staging site that has been created previously with WP Staging free version!
So just install Wp Staging pro. Then it will disable automatically WP Staging pro and you will be able to push your existing staging site to live.
In order to utilize the WP Staging Pro plugin, you'll need to first download, install and activate it. The following screenshots are showing Windows 7. If you are using another version of Windows or Apple Mac system the screenshots will slightly differ.
Download the Plugin
After purchase, we send you a mail with a download link to a compressed zip file which is labeled wp-staging-pro.zip.
The mail looks like this: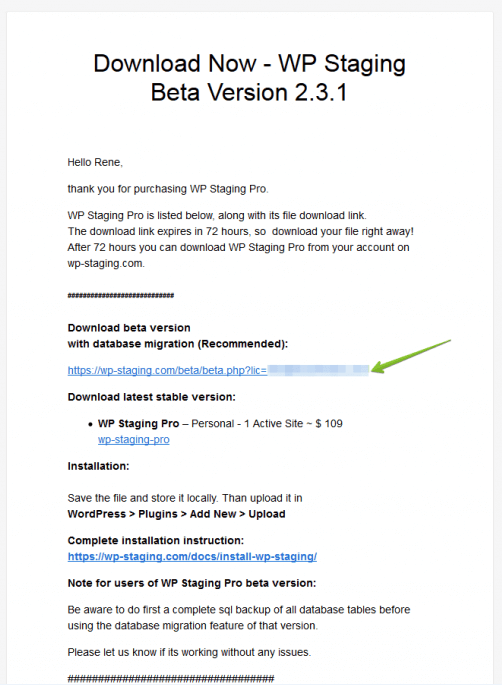 Optionally you can download the file from your account page.
Apple Safari Users: If you are using this browser it's trickier to get the raw zip file because Apple Safari browser extracts zip files immediately after downloading it and instead of downloading a zip file it just extracts it and just opens a folder labeled wp-staging-pro.
One way to fix that is to use Firefox or Google Chrome or to tell Apple Safari  to just download the .zip file and leave it on you to decide what to do:
Open Safari
Click Preferences
Under the General tab, uncheck the option Open "safe" files after downloading
How to Install WP Staging Pro
Download & save the file wp-staging-pro.zip on your computer.
Remember the download folder.
Do not (double) click on the file and do not open it
Do not extract it
To install the plugin, go to
WordPress Live Site > Plugins > Add New > Upload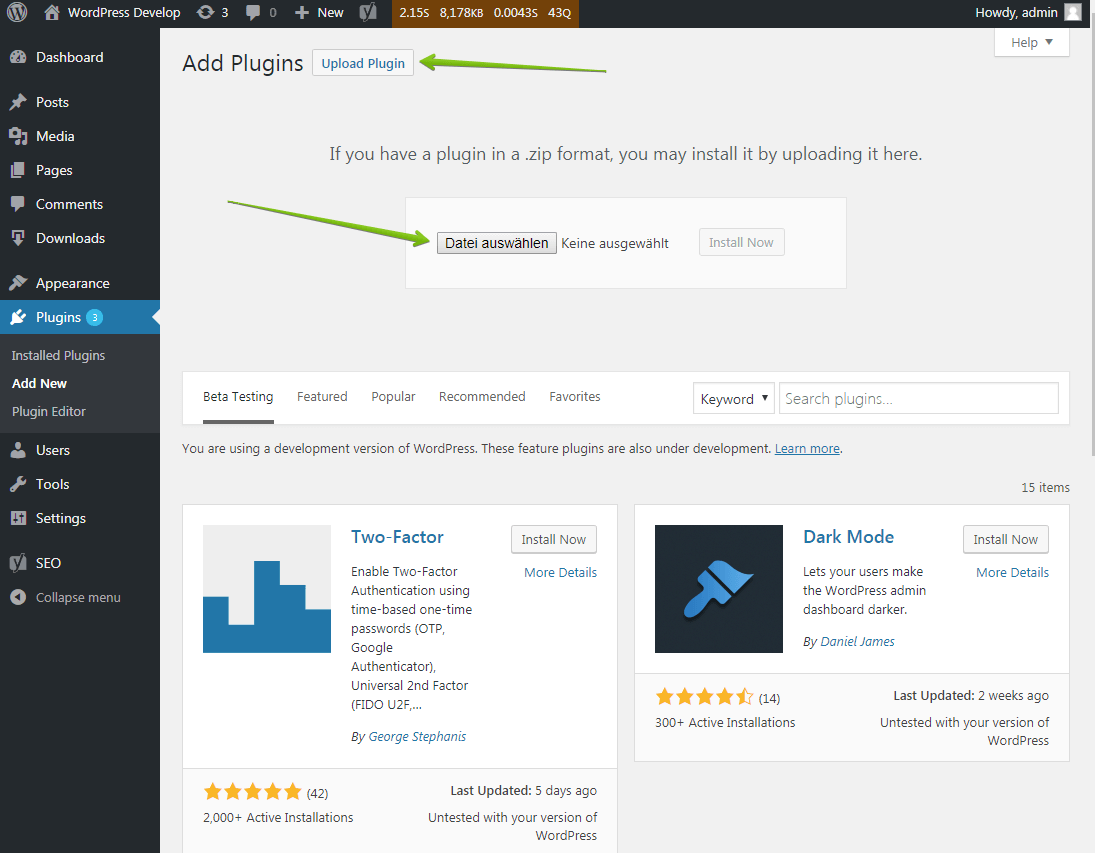 Click the "Browse" button. Navigate through your folders and select the file from the download location.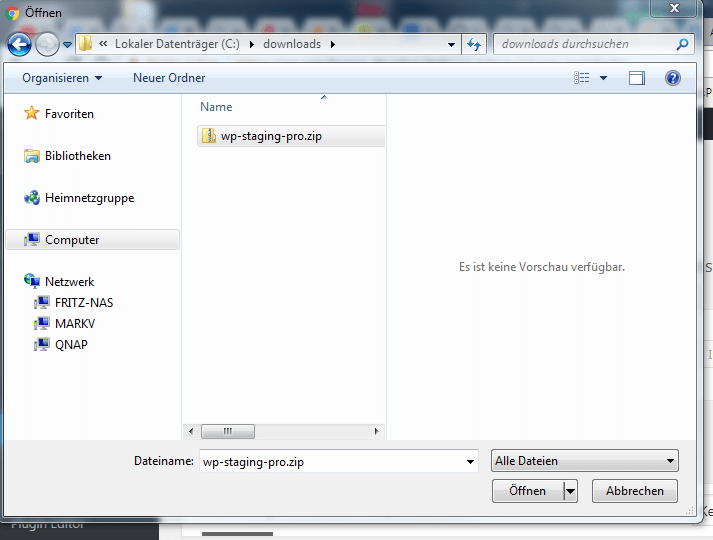 Once it's uploaded, click the "Activate" link.

Note: If you have WP Staging basic version installed it will be deactivated automatically and WP Staging Pro will detect all earlier created staging sites.
The last step is to copy the license key from the mail we have sent to you and paste it into the license key form to activate the plugin and to unlock the push changes function.
To do so go to your live site > WP Staging > License

More useful links: