We continuously update and improve WP STAGING, so we release new versions periodically all the time. As a result, you will get periodic update notifications in your production and your staging site's admin dashboard.
As long as you use only the cloning and pushing features, updating the WP STAGING on the staging site is unnecessary.
If you use any of the backup features, we recommend that you constantly update WP STAGING on the staging site as well.
If you want to update WP STAGING automatically on the staging and production sites, you need at least a license key for two websites.
The other option is to update WP STAGING manually on the staging site. Both options are explained in this article.
Update WP STAGING | PRO Automatically
How do you make sure to get WP STAGING | PRO updates automatically?
After activating the WP STAGING | PRO license key under WP STAGING > License, we will inform you about new updates in your WordPress plugin dashboard. From there, you can update the plugin automatically:

If you do not get any update notification and get the error, Download failed: unauthorized, use the steps below to fix it!

Go to live site WP Staging > license
Deactivate license key
Activate it again
Now you should be able to update the plugin!
Download & Update WP STAGING | PRO Manually
If you can not update WP STAGING | PRO automatically, or you need to install the latest version from scratch on another website or can download the newest release from your account.
To do so, log in to your account > View Details and Downloads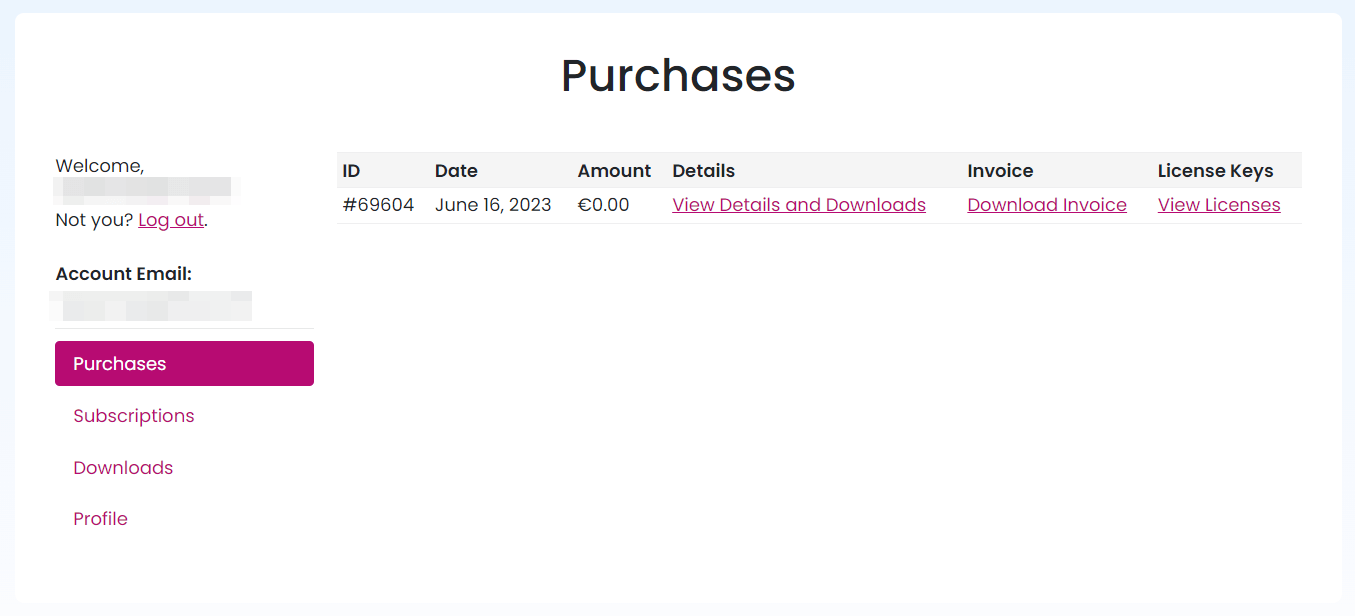 Then you'll see the purchase confirmation page where you can download the plugin: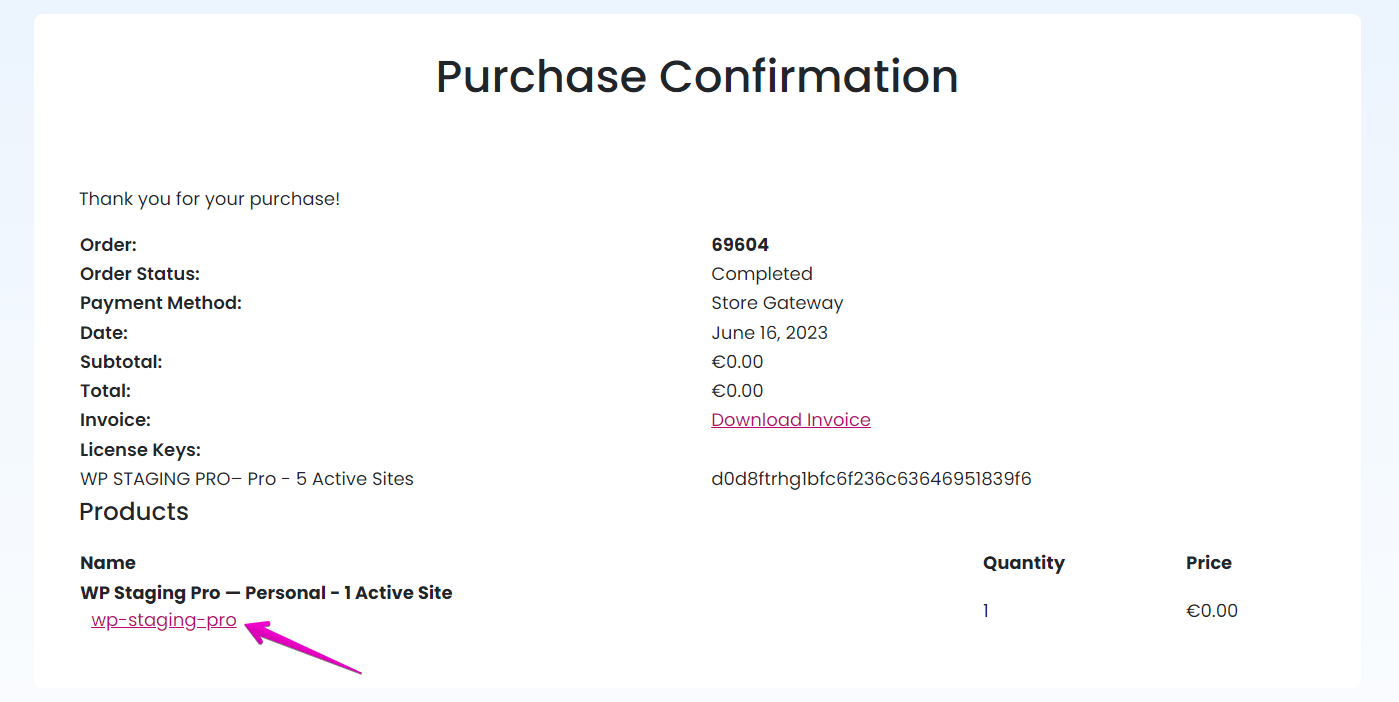 By clicking on the link wp-staging-pro, you'll download the file wp-staging-pro.zip which you can upload on your live site through WordPress > Plugins > Add New
Note: Using the latest WP STAGING | PRO plugin on the production site is essential. It does not matter if the plugin on the staging site is outdated if you only use its staging capabilities. However, if you create backups of your staging site and make use of WP STAGING's famous backup feature, we recommend that you update WP STAGING on the staging site as well.
You have three options to update WP STAGING:
Purchase a plan with more than two active sites and activate the WP STAGING license key on the staging site through Staging Site > WP Staging > Licenses. Then you can do an automatic plugin update via Staging Site > Plugins.
Download the plugin from your account and manually upload it to your staging site through WordPress > Plugins > Add New.
Use the WP STAGING update function on WP STAGING > Sites > Action > UPDATE and exclude all tables and all files except the folder. plugins/wp-staging-pro