As a default, when you create a staging site, it will disable the mail send function. This is for security purposes. For instance, if you run a shopping system for digital downloads, you need to ensure that no license renewals emails or similar transaction-related emails are sent out to your customers from your staging site.
You can configure this option in the advanced settings when creating a new staging site: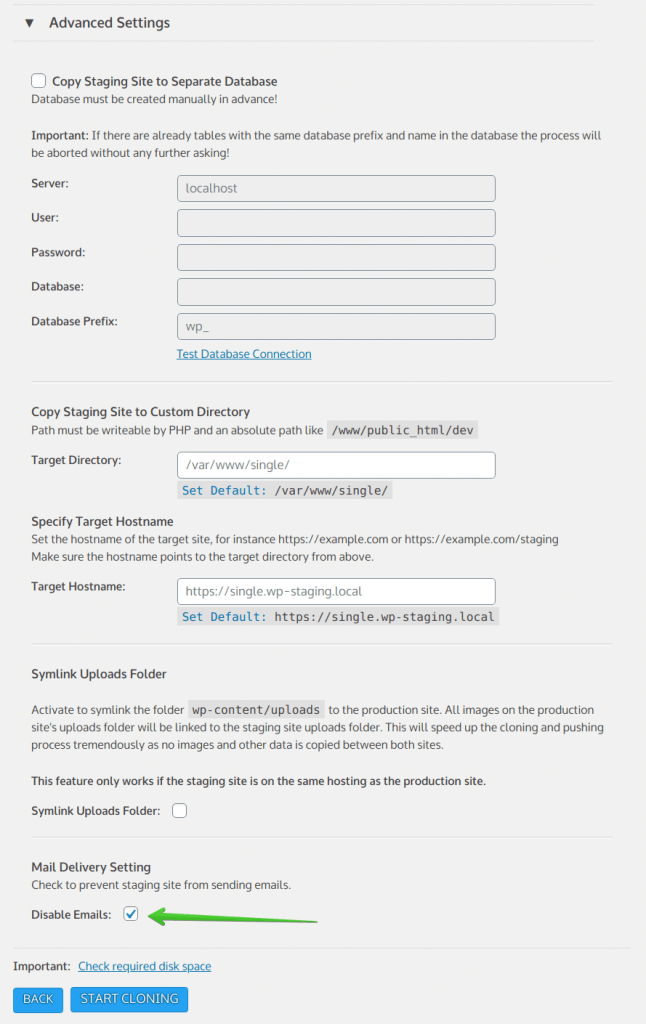 If you want to disable that setting on existing staging sites, you'll need to disable the mu-plugin wp staging optimizer on the staging site:

Soon, you'll be able to change that setting from the general settings user interface as well.