With WP STAGING | PRO you can backup your WordPress site and transfer the backup file to another server via FTP/SFTP.
So, there is no need to download the file to your local machine first and then upload it to the destination server.
First, add the FTP/SFTP connection details of the destination server in
WP STAGING PRO > Settings > Remote Storage Providers > FTP/SFTP: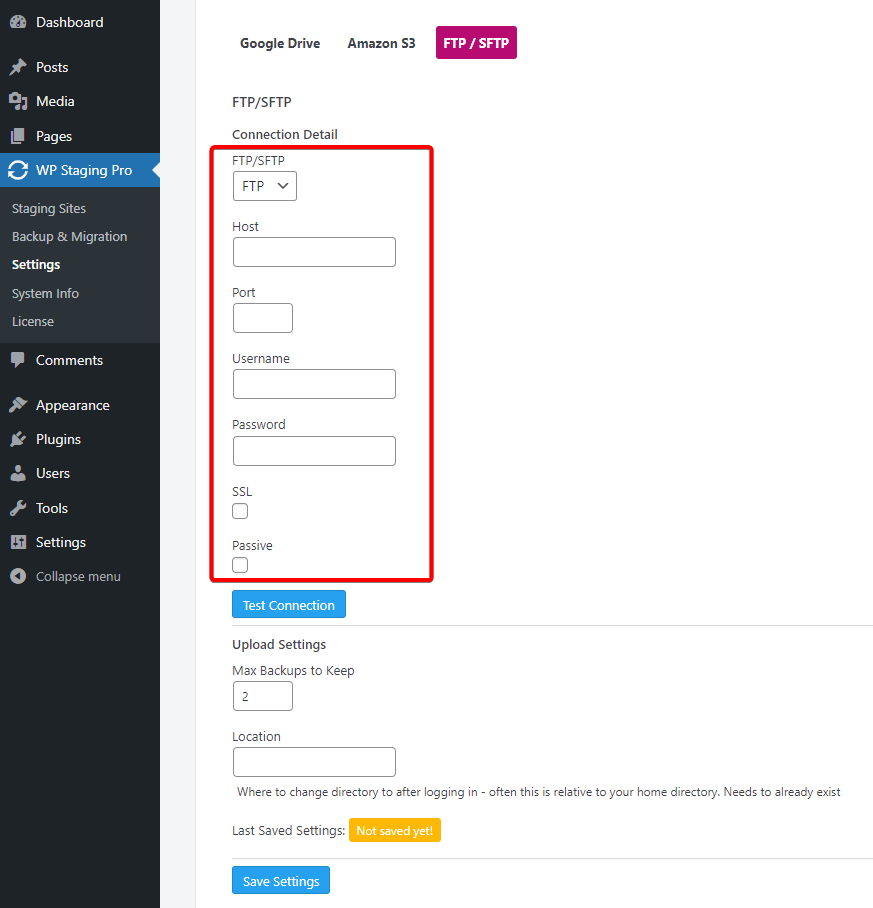 Then add the path where the bacup should be uploaded to by adding the absolute path into the field Location
Note:
Make sure to test the credentials by clicking on "Test Connection" button at the bottom.
If it doesn't work initially, try to enable "SSL" or "Passive" mode and "Test Connection" again.
After the settings are saved correctly, go to
WP STAGING PRO > Backup & Migration > Create New Backup
and select "FTP/SFTP" like this: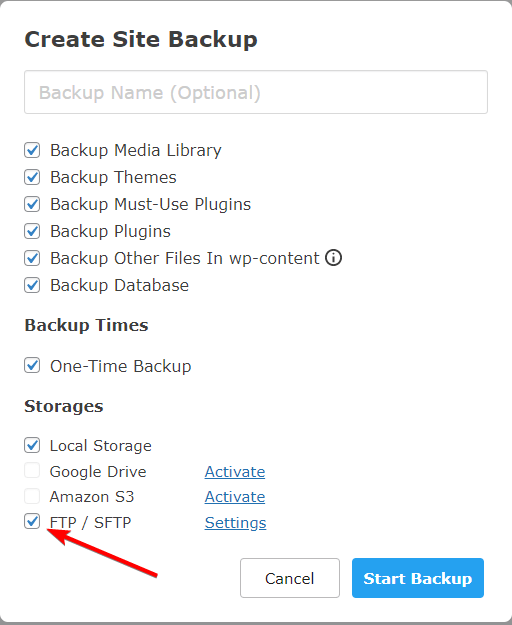 Click on "Start Backup" and the backup will be created and directly uploaded to the destination server.