With the endless variety of plugins available, finding the best WordPress plugins can be challenging.
After all, only one lousy plugin can turn your once beautiful and elegant website into a jungle of broken code, shaky themes, and faulty functionality.
I've installed and checked various WordPress plugins to determine which ones are worth your time and which are not.
Here is my list of the "7 Most Popular WordPress Plugins". Let's get started.
Video: These 7 Most Popular WordPress Plugins are Installed on More Than 25 Million WordPress Sites
If you prefer watching a video instead of reading this article on how to speed up WordPress, you can watch this entire article as a video:
Do you like to watch more videos like this?
Check out our

YouTube Channel.
WordFence Security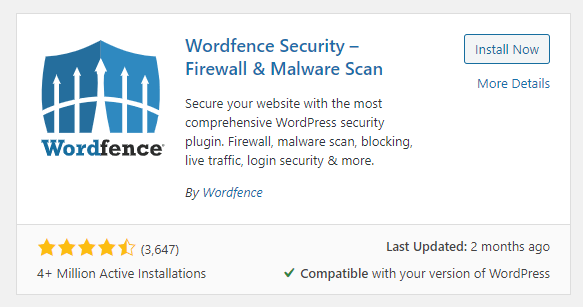 Let's start with the cornerstone of any website, which is security. Even the best website won't do you any good if it's hacked.
For securing our website, I use WordFence Security and Akismet Anti-Spam.
With the proliferation of cyber attacks and website hacks, website security is more important than ever before.
Offering both free and paid version WordFence Security gives you access to an abundance of tools, including:
It can notify you when a malicious plugin or attacker modified files on your website.
Malware, viruses, and backdoor scanning.
A firewall including rate-limiting, blocking fake Google crawlers, IP whitelisting, and IP blocking.
Show real-time traffic that includes Google Crawlers, RSS feed readers, and all other crawlers and bots. For instance, Google Analytics does not have this data.
Send Email alerts of warnings and critical problems like outdated plugins.
Brute force hacking protection blocks every user accessing your website who tries to log in unauthorized.
And a lot more.
Suppose you're concerned about the security and integrity of your website. In that case, WordFence Security allows you to rest easy, knowing that your website is in good hands.
Akismet Anti-Spam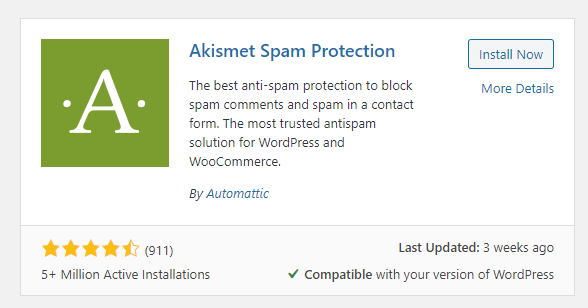 Akismet is a handy plugin you need to keep spammers out and ensure your website's long-term health. That applies to both comments and contact form spam.
The plugin reviews and filters every comment that is shared on your website, providing a status history for each one so that you can determine which comments were found spam by Akismet.
You also can view the number of approved comments for each user, look at the URLs in the comment body, and remove any less-than-useful links you may find.
The best part? Akismet is free to download and use for all personal sites, and the premium version costs not much, allowing you to keep your site beautiful and spam-free regardless of your budget.
Elementor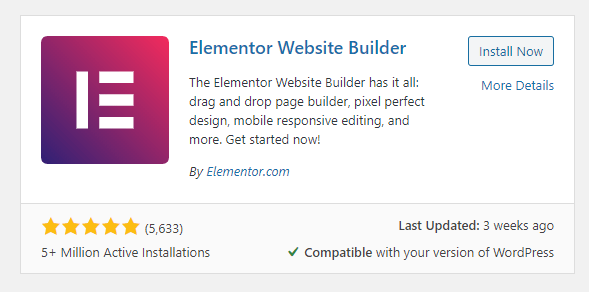 Then it goes on to Elementor; with this tool, we facilitate creating the website's design.
If the Divi Builder and BoldGrid had a brainchild converted into a WordPress plugin, the Elementor Page Builder would be it.
Elementor Page builder is one of the most effective and easy-to-use WordPress page builder plugins on the market today.
You can use the free version or invest $49/year for a single website; Elementor is well worth the money and will allow you to create gorgeous pages quickly and professionally.
Yoast SEO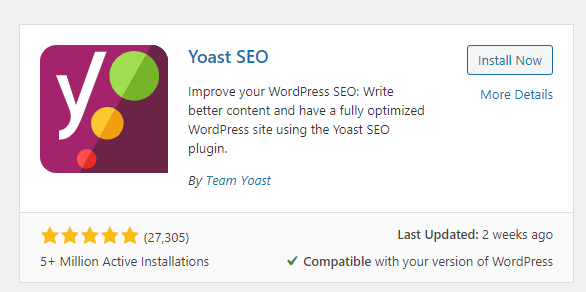 To improve and track your site's effectiveness, Yoast is the most robust and popular SEO tool available in the WordPress plugin repository.
When it comes to on-page search engine optimization, few plugins can shine a candle to the efficacy and functionality of Yoast SEO.
Assuming that you've already conducted basic keyword research, the Yoast plugin will guide you step by step through the process of optimizing your new content for the search engines.
From the density of your target keyword to the optimization of your title and header tags, essential readability, and metadata, Yoast SEO makes on-page search engine optimization so easy a cave dweller could do it.
If you are looking for an alternative to Yoast, you can try out RankMath.
Google Analytics Dashboard for WP by ExactMetrics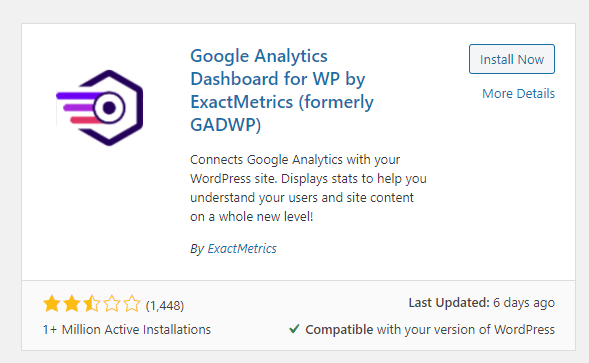 If you've ever wanted to track the real-time traffic details of your website without logging into and attempting to navigate the labyrinthine of the Google Analytics website, then Google Analytics Dashboard for WP by Exact Metrics is the plugin you've been searching for.
This plugin allows you to monitor not only the real-time traffic stats and acquisition channels, but also the:
Sessions, organic searches, page views, bounce rate analytics stats
Locations, pages, referrers, keywords, 404 errors analytics stats
Traffic channels, social networks, traffic mediums, search engines analytics stats,
devices, browsers, operating systems, screen resolutions, and mobile brands analytics stats.
Since the plugin is free to use for personal and commercial sites, you have nothing to lose by clicking 'download' and giving it a try.
Download Google Analytics Dashboard for WP by ExactMetrics
WPForms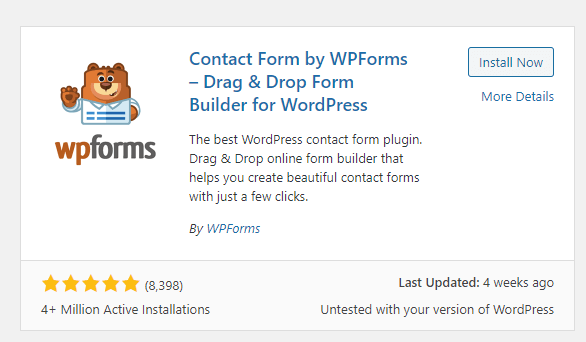 After successfully creating your website, you want to be able to get in touch with your visitors. We need a plugin that will allow us to seamlessly create and manage multiple contact forms, reCaptcha verification, and ensure that all spam submissions are filtered out with Akismet I mentioned before
You can use WPForms to be able to make contact forms quickly and easily.
This simple plugin allows you to skip all of the extra codings so that you can quickly create and publish beautiful contact forms that will have your users blowing up your inbox.
With over 4 million active installations, 8,361 5-star reviews, and the lowest price of absolutely free, I can promise you that you won't find a more popular contact form plugin anywhere.
WP STAGING – Backup & Staging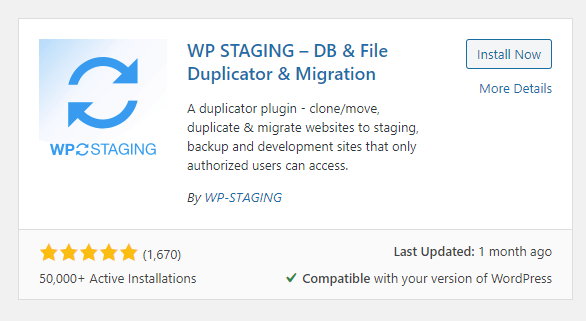 It is crucial to have a backup of your website, but it's better if you never need to use it because you don't break anything on your production site.
To create a copy of your site with one click, check out the free plugin WP STAGING. After completing the staging site, you can try out your new plugins and themes on this website without endangering your website´s proper functioning.
The latest version of the WP STAGING | PRO version also offers a full site backup feature faster than many other backup plugins. You can also move a WordPress website from one server to another domain.
Bonus: WP Super Cache and Autoptimize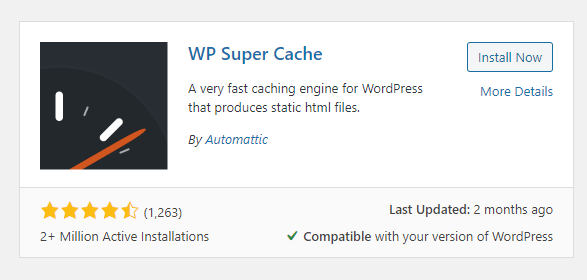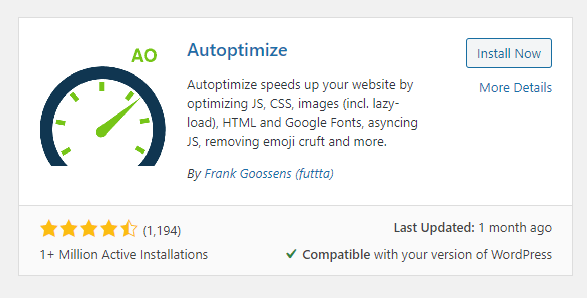 At this point, we are through with our list of most popular "boring" plugins. However, I'd like to recommend two more plugins for you. These are WP Super Cache and Autoptimize. By installing and setting up these two plugins, I've increased the Google PageSpeedInsights speed value of our test site from 47 to 95. I've recorded a separate video about it. You can find the link to the video in this place.
Download WP Super Cache
Download Autoptimize
A list of all plugins
00:21 Website Security: WordFence
https://wordpress.org/plugins/wordfence/
01:33 Fight Spam: Akismet
https://wordpress.org/plugins/akismet/
02:08 Visual Design: Elementor
https://wordpress.org/plugins/elementor/
02:36 Search Engine Optimization: Yoast SEO
https://wordpress.org/plugins/wordpress-seo/
03:08 Traffic and Analytics: Google Analytics Dashboard for WP by ExactMetrics
https://wordpress.org/plugins/google-analytics-dashboard-for-wp/
03:49 Collect E-Mail Addresses: WPForms
https://wordpress.org/plugins/wpforms-lite/
05:05 Try Out New Plugins Safely: WP STAGING
https://wordpress.org/plugins/wp-staging/
05:16 Speed Optimization: WP Super Cache, Autoptimize
https://wordpress.org/plugins/wp-super-cache/
https://wordpress.org/plugins/autoptimize/