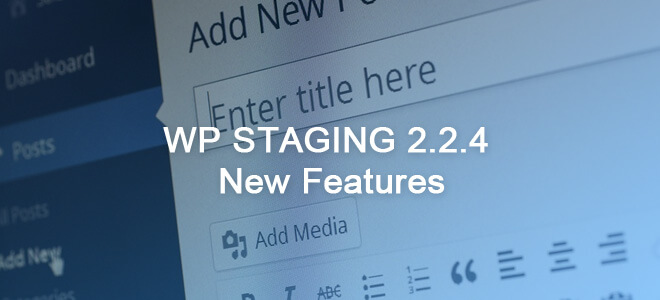 WP Staging 2.2.4 brings a lot of new features, fixes and improvements to make the creation of WordPress staging and test sites more reliable and easier than ever!
Our biggest improvement is the support for search & replace of serialized data when a staging site is created. The pro version already supports that powerful feature when a staging site is pushed to the live site but the free version of the plugin was lacking that feature until today.
The best thing is that WP Staging does all the replacement fully automatically behind the scenes. You don't need to do anything manually or figure out specific paths or URLs for the search & replace of data.
If you want to read more about serialized data and why support for it is so important read this.
Another new improvement is our new progress bar which gives you a much better visualization of where the cloning process actually is:
We also fixed an issue where unfinished cloning processes led to multiple unused tables in the database.
The complete changes are:
Replace even hardcoded links and server path by using search & replace through all staging site database tables
New and improved progress bar with elapsed time
Cancel cloning does not clean up unused tables and leads to duplicate tables
Wordings in a rating admin notice
Better error messages
Open staging site in the same window from the login request
Set meta noindex for staging site to make it non-indexable for search engines