Please follow the instructions below to update the payment information.
This does not apply to purchases made via PayPal, as the buyer can manage the payment source via their PayPal account only. So if you want to change your payment method from Credit Card to PayPal or vice versa, you will need to cancel the subscription and then purchase again with another payment method.
Step 1. Log in to your WP STAGING Account.
Step 2. Click on Profile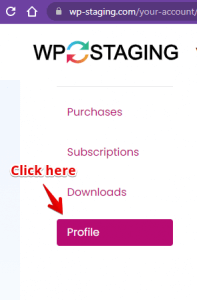 Step 3. Scroll down to Manage Payment Methods and click on the Add New Card button.
This option is typically used if a customer wants to change the credit card or if the payment fails and the card needs to be updated.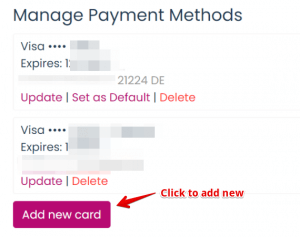 Step 4. Enter the card details.
Step 5. Save Changes.
NOTE: Our system does not store any of your credit card payment information. The credit card data is handled securely by stripe.com and not stored in our database.